Windows 11 version 22H2, the first major update of this year, will start rolling out in a few weeks. Users who have signed up for the Windows Insider Program are already getting a taste of new features, such as the updated drag-and-drop taskbar, faster context menus, and a new task manager.
One of the notable changes in Windows 11 version 22H2 is the new Task Manager. Task Manager gets Microsoft's Fluent Design system, WinUI 3.0 facelift, and more. As you can see in the screenshots below, Task Manager now looks more modern and uses a new layout with all key options in the left column, similar to Settings.
The most common tasks have been moved to a bar at the top, making way for new options in Task Manager. In Windows 11 Build 22588, Microsoft is testing a new feature that lets you generate a kernel or full crash dump through Task Manager. For those who don't know, the dump file is automatically generated when Windows cannot work properly due to BSOD.
The dump file produced from this event is called a system crash dump. It is possible to generate a crash dump using the Control Panel.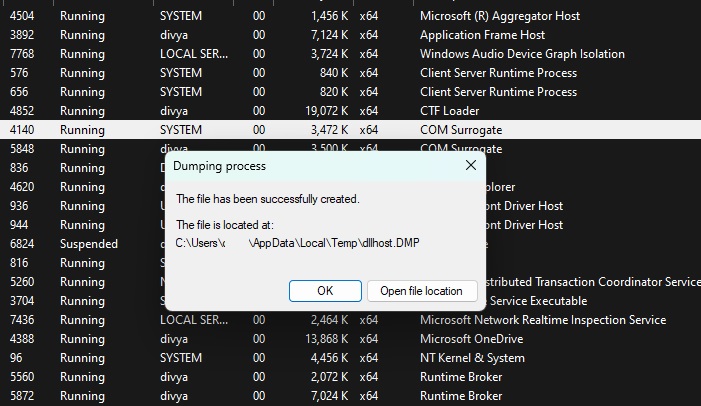 Starting with the next feature update, you will be able to generate live crash dumps using task manager as shown in the screenshot below.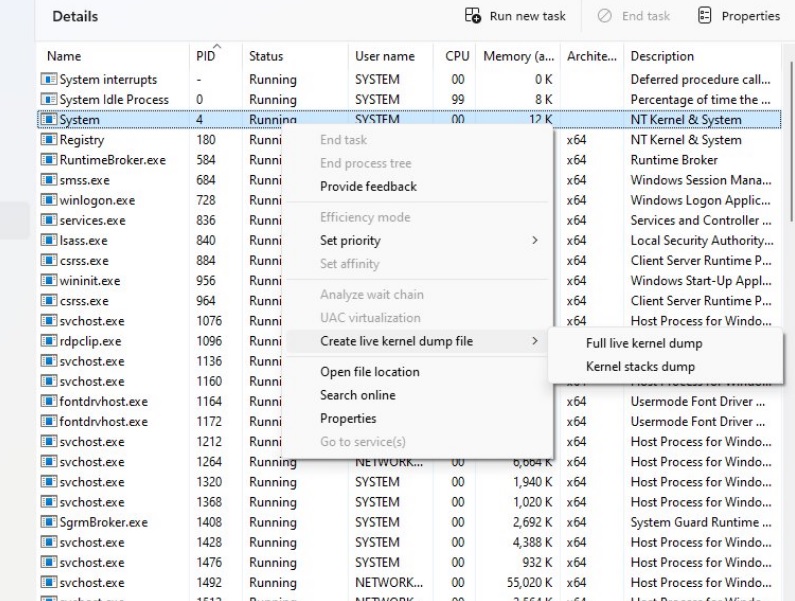 This feature is especially useful as it allows you to easily troubleshoot several issues as the crash dump includes saving system memory at the time of a crash.
Other changes coming to Task Manager
As mentioned at the beginning, Task Manager adopts Microsoft's Fluent Design to appear more consistent with the rest of the operating system.
Task Manager now looks more modern and resembles the Settings app.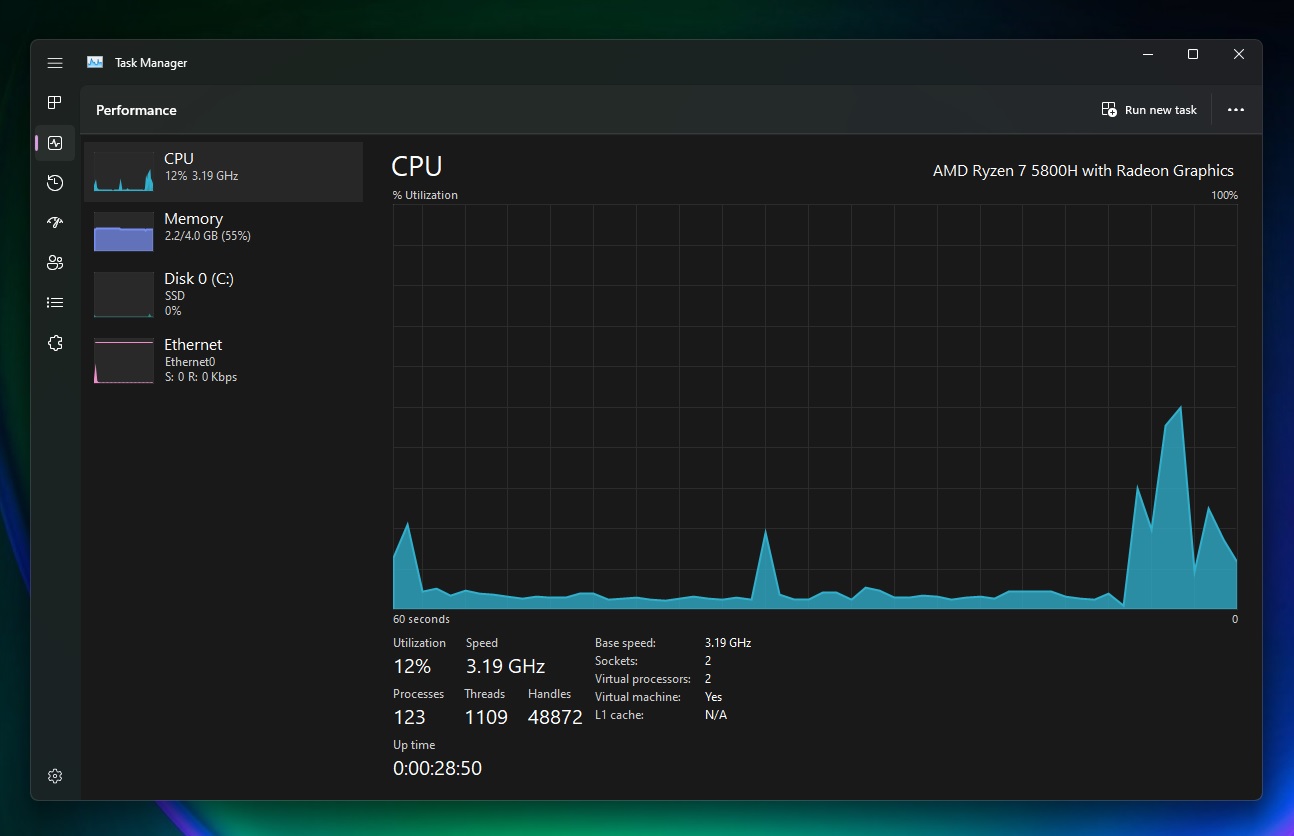 Thanks to the changes, Task Manager is now much more touchscreen friendly, which isn't a huge surprise as Windows 11 continues to push touchscreen user controls.
In addition to the traditional Fluent Design redesign, Microsoft is also adding "Mica", a virtual design material, which matches the app background with the desktop. Of course, there is support for dark mode, which looks great with Mica and a bright wallpaper.
One of the new features is "efficiency mode" which allows you to limit system resources (CPU) for specific programs or processes. This feature is especially useful for battery efficiency, as you can manually limit the CPU usage of certain processes while prioritizing the processes you want.